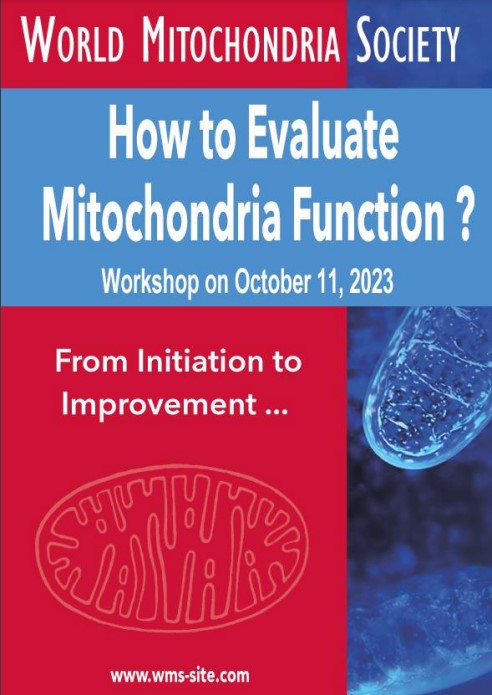 WMS 2023 Workshop: Aims & Objectives
The workshop on the Evaluation of Mitochondria Function, Dysfunction, and Activities organized by the World Mitochondria Society sounds like a valuable event for individuals interested in enhancing their understanding of mitochondria, metabolism, and bioenergetics. Set to take place on October 11, 2023, the workshop is conveniently scheduled one day prior to the Targeting Mitochondria 2023 Congress.
The workshop has several objectives, including /the presentation of technological tools used for studying and analyzing mitochondria, mitochondrial markers relevant to medical studies, methods for analyzing mitochondria and their functions (such as bioenergetics, biogenesis, dynamics, and mitophagy), and different biochemical diagnostic strategies for mitochondrial diseases.
Practical cases will also be discussed, allowing participants to delve into real-world applications and scenarios.
Who Should Attend the Workshop?
This workshop is designed to benefit anyone seeking to enhance their skills and knowledge in the field of mitochondria, metabolism, bioenergetics, and the latest therapeutic innovations.
Attendees can expect to receive a comprehensive report book that covers each session, providing summaries and materials presented during the workshop. Additionally, the report will include supplementary protocols and references, further enriching the learning experience.
For those unable to attend the workshop, the option to order the report book in PDF format allows for access to the all information presented at the event. This way, individuals can still benefit from the knowledge shared by experts in the field and stay up-to-date with the latest advancements in mitochondria research.
Overall, the workshop offers a unique opportunity to expand one's understanding of mitochondria and related topics, connect with fellow professionals in the field, and gain insights into cutting-edge research and diagnostic strategies.
WMS 2023 Workshop: Topics & Sessions
The workshop schedule provided outlines the sessions and topics that will be covered during the event dedicated to the evaluation of mitochondria function. Here's a breakdown of each session:
Session 1: How to evaluate and analyze mitochondria function in 2023
This session will cover various approaches to studying mitochondria function, including in vitro, in vivo, and ex vivo studies. The session will explore the technological tools used for studying and analyzing mitochondria, such as advanced imaging techniques, molecular biology methods, and functional assays. Additionally, mitochondrial markers relevant to medical studies will be discussed, focusing on markers that provide insights into mitochondrial function and dysfunction in different contexts.
Specific topics covered in Session 1:
• Technological tools for studying and analyzing mitochondria
• Mitochondrial markers in medical studies
• Significance and functionality of the citrate synthase enzyme
• Analysis of mitochondrial respiratory chains
• Study of mitophagy (the process of selective degradation of mitochondria)
Session 2: Methods for analyzing mitochondrial function: Bioenergetics
This session will focus on bioenergetics, which refers to the study of energy conversion and utilization in cells. It will cover methods and techniques used to evaluate mitochondrial bioenergetics, including assessing oxygen consumption rate (OCR) and measuring ATP production. These techniques provide insights into mitochondrial respiration and energy generation.
Session 3: Methods for analyzing mitochondria: Biogenesis, dynamics, and mitophagy
This session will delve into the processes of mitochondrial biogenesis (formation of new mitochondria), dynamics (movement, fusion, and fission of mitochondria), and mitophagy (selective degradation of mitochondria). The methods and approaches used to study these processes will be discussed, highlighting techniques such as live-cell imaging, molecular biology tools, and functional assays.
Session 4: Biochemical strategies for the diagnosis of mitochondrial disorders
This session will focus on the biochemical strategies employed in the diagnosis of mitochondrial disorders. Various laboratory tests and assays used to assess mitochondrial function and identify abnormalities will be discussed. These strategies are crucial for diagnosing and characterizing mitochondrial diseases.
Presentation of Practical Cases: During this segment, practical cases related to mitochondrial function evaluation and disorders will be presented. These cases will provide real-world examples and insights into applying the knowledge and techniques discussed throughout the workshop.
Presentation of the Workshop Report & Interactive Discussion:
The workshop report will be presented, summarizing the key points, materials, and protocols covered in each session. This will be followed by an interactive discussion, allowing participants to ask questions and engage with the presenters and fellow attendees.
Conclusion and End of the Day: The workshop will conclude with a summary of the key takeaways from the day's sessions, providing a cohesive wrap-up of the topics covered. The day's events will come to an end following the conclusion.
It's important to note that the detailed protocols and specific measurement techniques mentioned in the workshop schedule will likely be elaborated on during the respective sessions, providing participants with a comprehensive understanding of how to conduct these analyses and measurements effectively.
---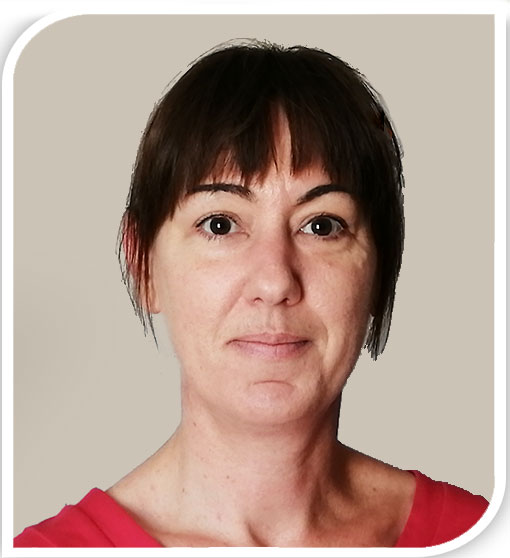 Dr. Naig Gueguen, PhD
Mitovasc Institute, Mitolab team,
INSERM 1083, CNRS 6215,
Centre Hospitalier Universitaire d'Angers, Angers, France