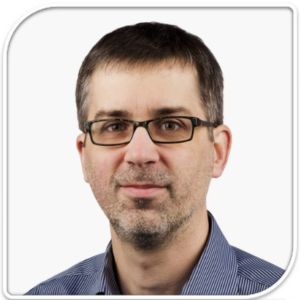 Dr. Patrick J. Rochette from Université Laval, Canada will join the Targeting Mitochondria 2023 Congress and give a presentation entitled "Internalization of Exogenous Mitochondria for Endothelial Corneal Dystrophy Treatment".
Fuchs' endothelial corneal dystrophy (FECD), a degenerative ocular disease, causes progressive vision loss that can lead to blindness. It is the leading cause of corneal transplantation, but the scarcity of grafts hinders its treatment. Dr. Rochette and his team have previously demonstrated a vicious cycle leading to FECD progression in which the mitochondria is central.
They have tested whether transplanting healthy mitochondria into FECD cells would improve pathological molecular markers of the disease. Using corneal endothelium explants from FECD patients, they demonstrated that incorporation of exogenous mitochondria into FECD cells by co-incubation reduces oxidative stress, increases mitochondrial membrane potential, and reduces mitophagy. In addition, internalization of exogenous mitochondria significantly reduces apoptosis.
Taken together, these results suggest that the internalization of exogenous mitochondria reverses the vicious circle involved in FECD, thus revealing a much-needed novel treatment alternative for FECD.
Join Targeting Mitochondria 2023 to learn more about Dr. Rochette's exciting talk. Read more about Dr. Rochette's research.

Targeting Mitochondria 2023 Congress
October 11-13, 2023 - Berlin, Germany