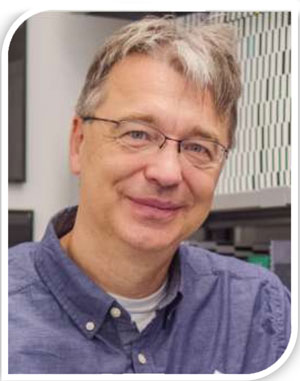 The Organizing Committee of Targeting Mitochondria 2020 honored to welcome Prof. Csaba Szabo from the Université de Fribourg, Switzerland.
Prof. Szabo will give a talk entitled "Down Syndrome: Role of hydrogen sulfide overproduction in the pathogenesis of mitochondrial dysfunction" during the congress which will be held on October 29-30, 2020 in Berlin, Germany.
Summary of the talk: Cystathionine-β-synthase (CBS) is one of the key mammalian enzymes that is responsible for the biological production of the gaseous transmitter hydrogen sulfide (H2S). When H2S is overproduced, it can exert detrimental cellular effects, in part due to inhibition of mitochondrial Complex IV activity. An increased expression of CBS and the consequent overproduction of H2S is well documented in individuals with Down syndrome (DS). Two decades ago, it has been proposed that a toxic overproduction of H2S importantly contributes to the metabolic and neurological deficits associated with DS. However, until recently, this hypothesis has not yet been tested experimentally. The present talk will present recent data generated in human dermal fibroblasts showing that DS cells overproduce H2S, which, in turn, suppresses mitochondrial Complex IV activity and impairs mitochondrial oxygen consumption and ATP generation. Therapeutic CBS inhibition lifts the tonic (and reversible) suppression of Complex IV: this results in the improvement of mitochondrial function in DS cells.
Targeting Mitochondria 2020 Congress
October 29-30, 2020 - Berlin, Germany
www.mitochondria-site.com