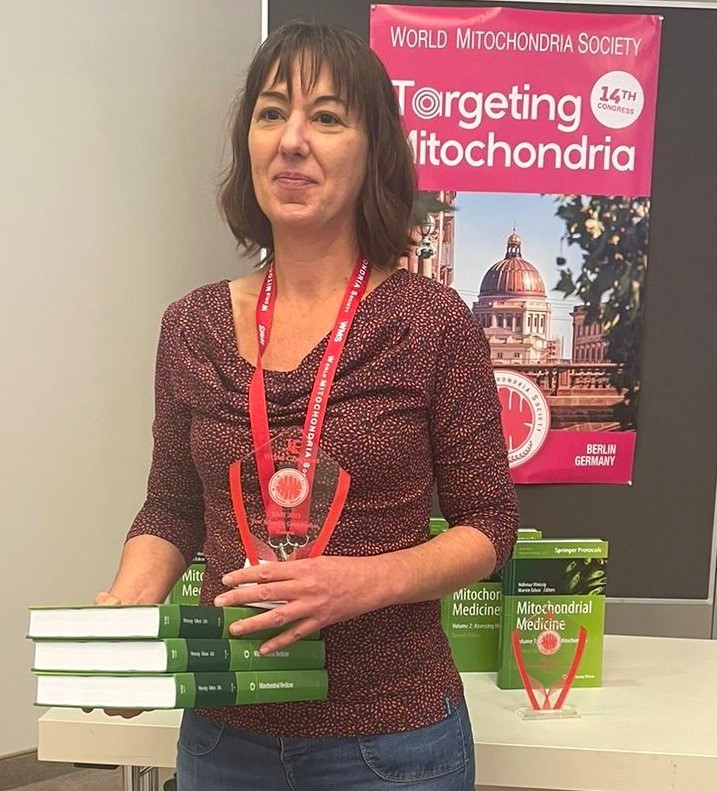 Dr. Naig Gueguen from the Mitovasc Institute has been recognized with the coveted 2023 Best Scientific Contribution Award, a testament to her role as a trailblazing scientist in the field.
In her excellent workshop titled "How to Evaluate Mitochondrial Function," Dr. Gueguen, affiliated with INSERM 1083, CNRS 6215, and Centre Hospitalier Universitaire d'Angers, showcased the depth of her expertise.
She navigated through the nuances of mitochondrial study, touched on key technological tools, delved into critical markers, elucidated diverse techniques for examination, presented diagnostic approaches, and shared invaluable case studies centered on mitochondrial anomalies.
The WMS extends its heartfelt congratulations to Dr. Gueguen for her stellar contributions and presentation.
---
Targeting Mitochondria 2023 Congress
October 11-13, 2023 - Berlin, Germany
wms-site.com