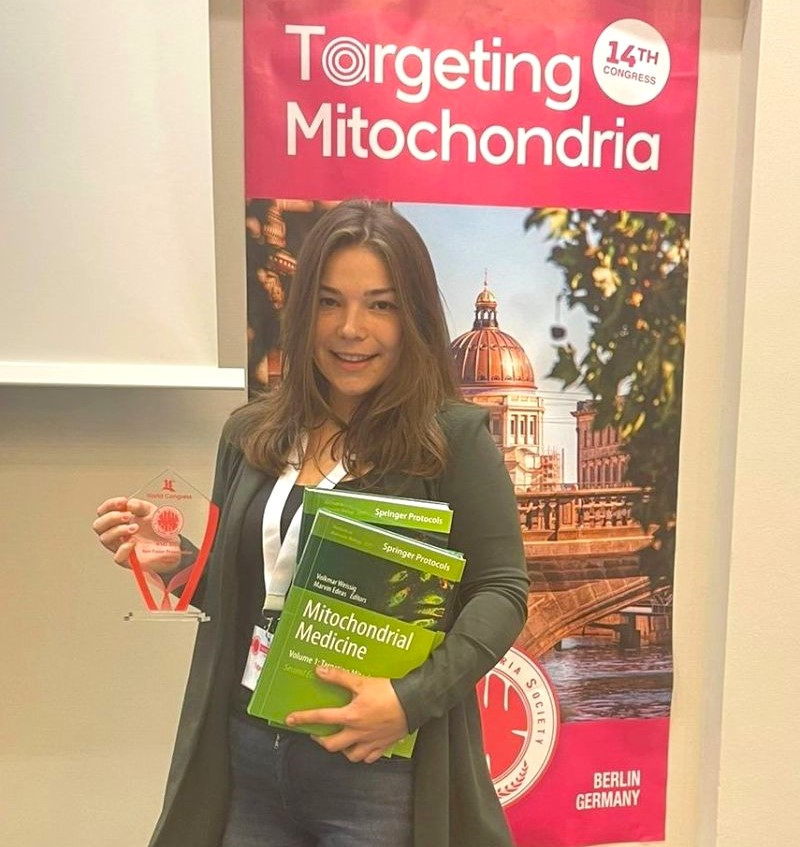 It gives us immense pleasure to announce that Tatjana Kuen from Leopold-Franzens Universität Innsbruck, Austria, has been distinguished with the Targeting Mitochondria 2023 Best Poster Presentation Award for Young Investigators.
Her poster, titled "Inhibitors of Fumarylacetoacetate Domain Containing Protein 1 (FAHD1) Induce Premature Cellular Senescence in Human Endothelial Fibroblasts in Vitro," delves into the intricate role of FAHD1 as an oxaloacetate decarboxylase in the TCA cycle regulation. Notably, the findings revealed that a lentiviral knockdown of FAHD1 could lead HUVEC cells into premature cellular senescence. The proposed model suggests a mitochondrial dysfunction-associated senescence-like phenotype that is potentially mediated through the reduction of complex-II activity. Currently, Tatjana and her team are exploring the use of second-generation FAHD1 inhibitors to replicate this intriguing effect.
Join us in extending heartfelt congratulations to Tatjana Kuen for this outstanding achievement.
---
Targeting Mitochondria 2023 Congress
October 11-13, 2023 - Berlin, Germany
wms-site.com