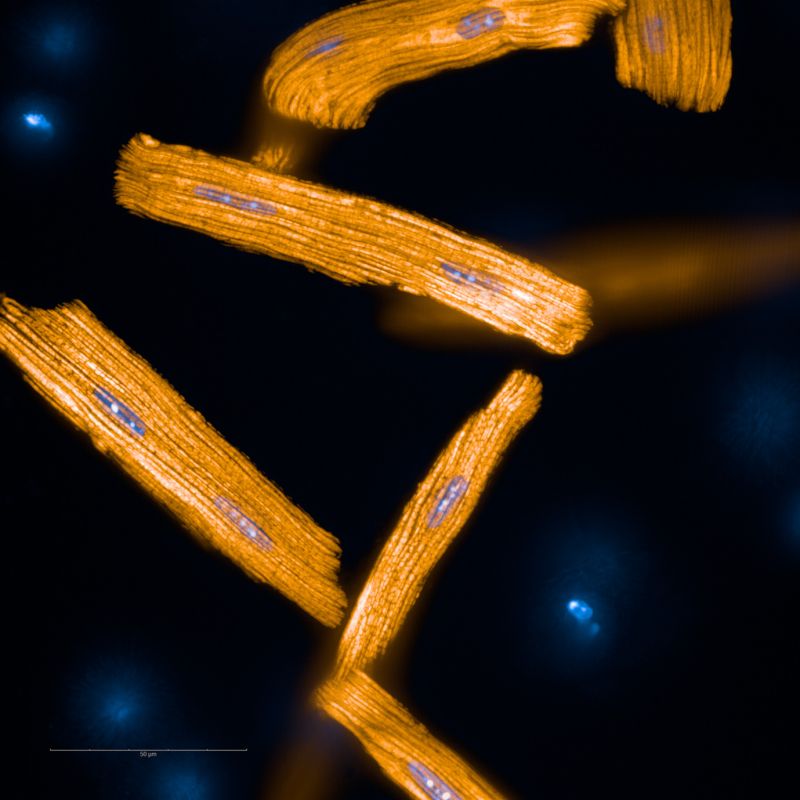 The World Mitochondria Society congratulates the winner of the Best Mitochondria Image 2022 Erminia Donnarumma, Institut Pasteur, France. Her image entitled "Mitochondria run parallel in mature cardiomyocytes" shows: Adult primary cardiomyocytes (mouse) stained with TMRE (mitochondria, orange) and NucBlue (nuclei, blue).
---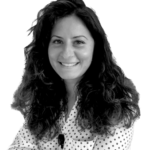 Dr. Donnarumma performed her PhD (2012-2015) in Pharmaceutical Sciences between the University of Naples Federico II in Italy and the Cardiovascular Center of Excellence in New Orleans (USA). Her work focused on the identification of new medications that could act or improve the crosstalk between the hydrogen sulfide (H2S) and nitric oxide (NO) signaling in small and large animal models of heart failure induced by myocardial ischemia and reperfusion injury. After this time, she nucleated my interest in mitochondria as therapeutic target in cardiac diseases. She therefore moved to France in 2016 to join the Wai Lab at the Institut Pasteur.
Dr. Donnarumma stated: "The main focus of my work was to investigate the role of Mitochondrial Fission Process 1 (MTFP1) in mitochondrial dynamics and the heart homeostasis. I discovered that MTFP1 loss in cardiomyocytes impairs mitochondrial inner membrane integrity leading to impaired mitochondrial bioenergetics, cardiomyocyte death and inflammatory dilated cardiomyopathy. My on-going and future researches aim at the understanding how mitochondria trigger inflammation in cardiomyocytes and the relevance of the sex bias that exists at the level of mitochondria for the development of sex- specific cardiac diseases".
You will be able to submit your images for #BestMitochondriaImageContest 2023 shortly.
---
World Mitochondria Society
14th Targeting Mitochondria 2023 Congress
October 11-13, 2023 - Berlin, Germany
LinkedIn | Facebook