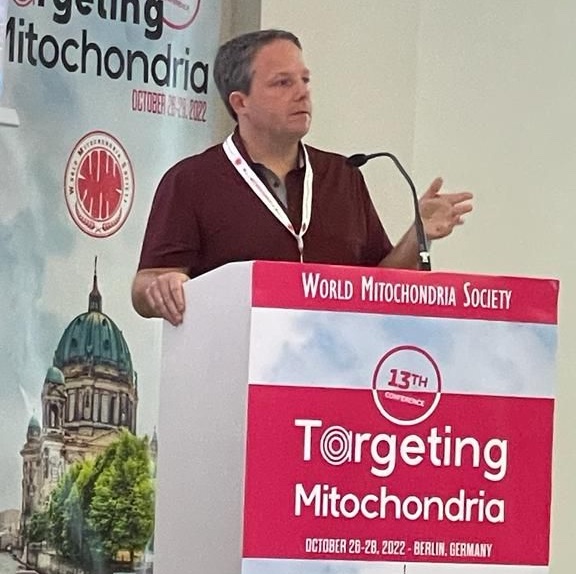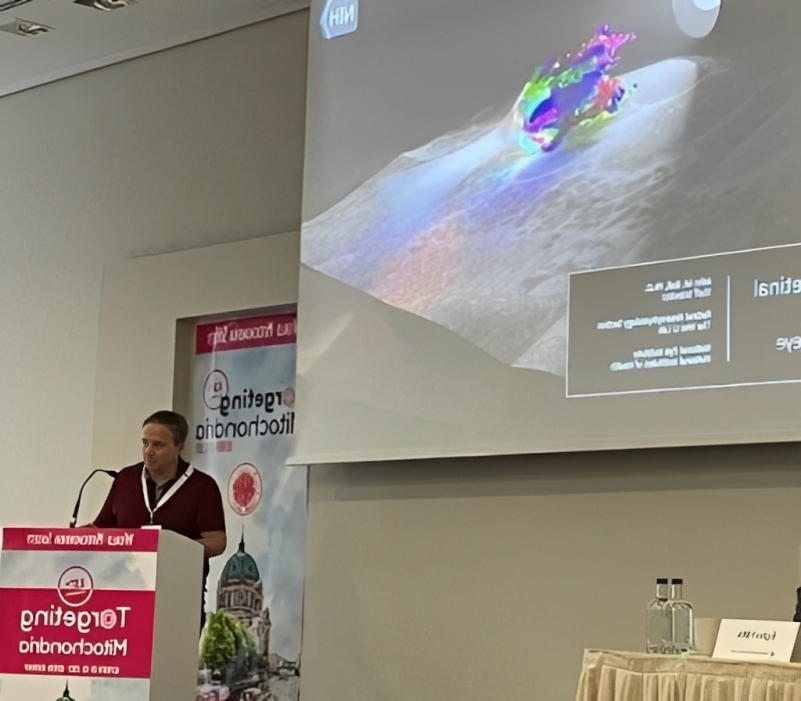 Dr. John Ball, National Eye Institute (NEI), The National Institutes of Health (USA) received the Targeting Mitochondria Best Innovation Award. His innovative work on Mitochondria in Retinal Photoreceptors: More than Meets the Eye was awarded.
Dr. Ball stated: "The finding that mitochondria in retinal photoreceptors have a prominent optical role provides a promising avenue to connect photoreceptor bioenergetics with noninvasive retinal imaging. To this end, we are currently developing our electromagnetic simulations to capture the influence of photoreceptor mitochondria on clinical imaging, and we plan to examine the connections between mitochondrial function and their optical characteristics."
In case you missed the conference, you can still benefit from a 3 weeks access to Targeting Mitochondria 2022 presentations.
---
Watch Dr. Ball's Presentation
---
Targeting Mitochondria 2022 Congress
October 26-28, 2022 - Berlin, Germany

wms-site.com