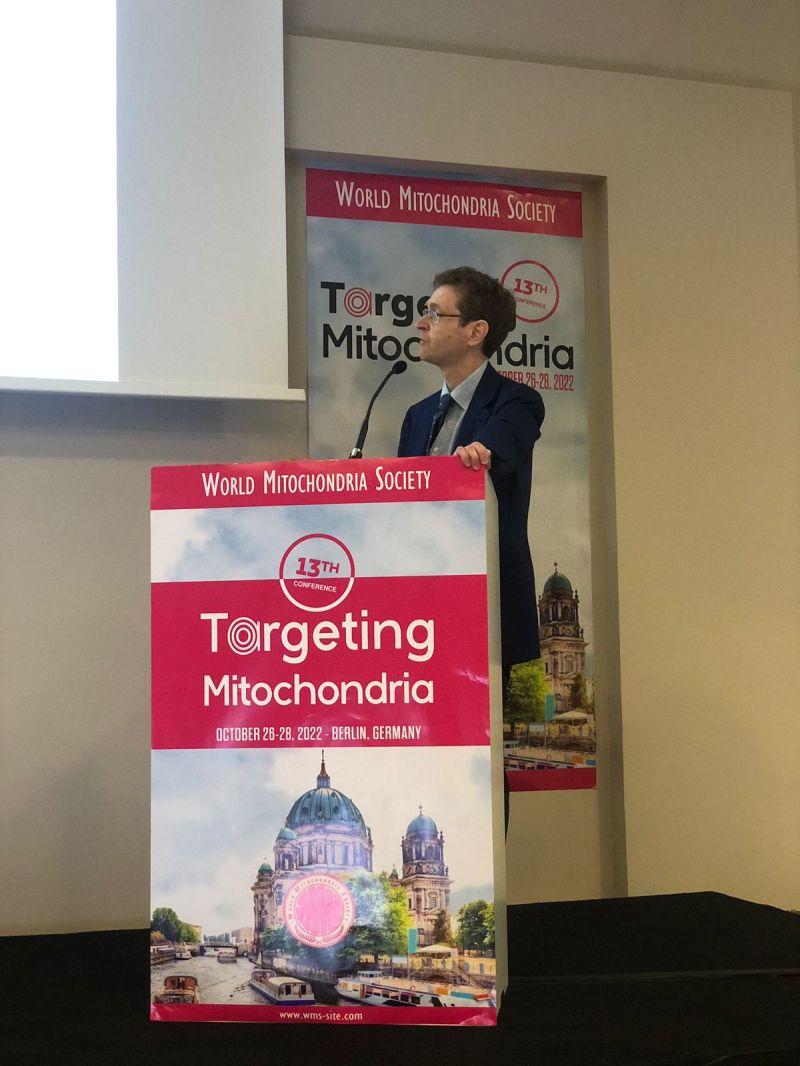 Ian J. Holt, Instituto de Investigación Sanitaria Biodonostia (Spain) was discerned the best scientific award for his brilliant work on 2-Deoxy-D-Glucose Couples Mitochondrial DNA Replication with Mitochondrial Fitness.
"Continuing the collaboration with Professor Spinazzola (University College London), we have developed comprehensive future plans, which have attracted new funding. Briefly, we plan to:
i) launch the first clinical trial of 2DG late in 2023 in patients carrying the m.3243A>G mutation;
ii) test 2DG against other heteroplasmic variants, including in a heteroplasmic mouse model (m.5024C>T);
iii) assess the effect of the compound on other cell types; and finally
iv) elucidate further how nutrient and metabolite availability affect mitochondrial DNA replication and selection.
These are exciting times for us and we hope to be able to share our substantial progress with you next year."