Articles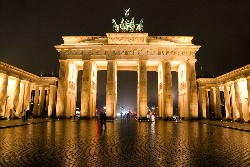 Targeting Mitochondria 2012 will be the occasion to present your innovations in a sensible field:
Mito-Engineering 2012
The Mitochondria Engineering Concept: Challenges & Limits
Can we engineer mitochondria to treat and prevent all diseases related to mitochondrial dysfunctions?
Can we correct in vivo all DNA-mito errors?
What is the impact of mitochondria manipulation on in vitro fecundation?
What kind of mitochondrial medicine we need for the future?
...
For more information about Targeting Mitochondria 2012: