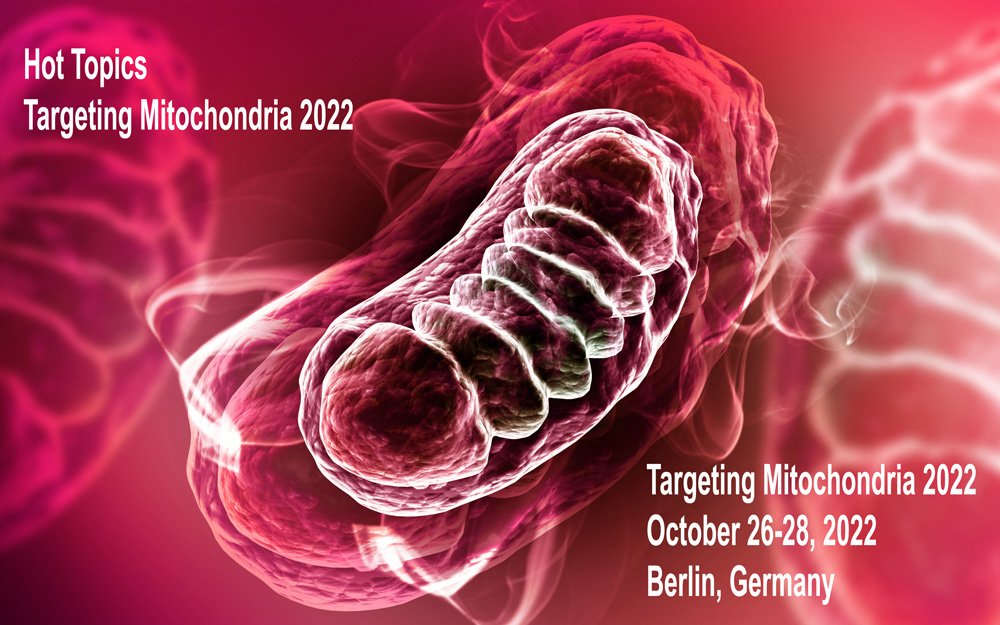 The 13th World Congress on Targeting Mitochondria will take place this year at the Steigenberger Hotel Am Kanzleramt, Berlin, Germany & Online from October 26th to 28th.
Targeting Mitochondria 2022 will come with many hot topics related to mitochondria function and dysfunction in health & disease. All topics will be presented by selected speakers.
Please find here some speakers' topics related to Targeting Mitochondria 2022: Mitochondrial Signaling, Mitochondrial Diseases, Cancer, Cardiovascular Diseases (Stroke), Sepsis, Fatty Liver Disease, Respiratory Diseases, Schizophrenia, Brain Injury and Neurological Diseases, Ageing, Gene/metabolic Disorders, Extracellular Vesicles and Mitochondrial Dysfunctions, Extracellular Vesicles Therapy, Mitochondrial Medicine, Mitochondrial Transplantation, Mitochondrial Transfer, Mitochondrial Genome Engineering, Translational Therapy, Photo-medicine, Infrared Light, Mitochondria and Vision…
You can have an idea about the attendees.
Among Targeting Mitochondria 2022 Supporters: Mint therapeutics, Khondrion B.V. and CureMito Foundation.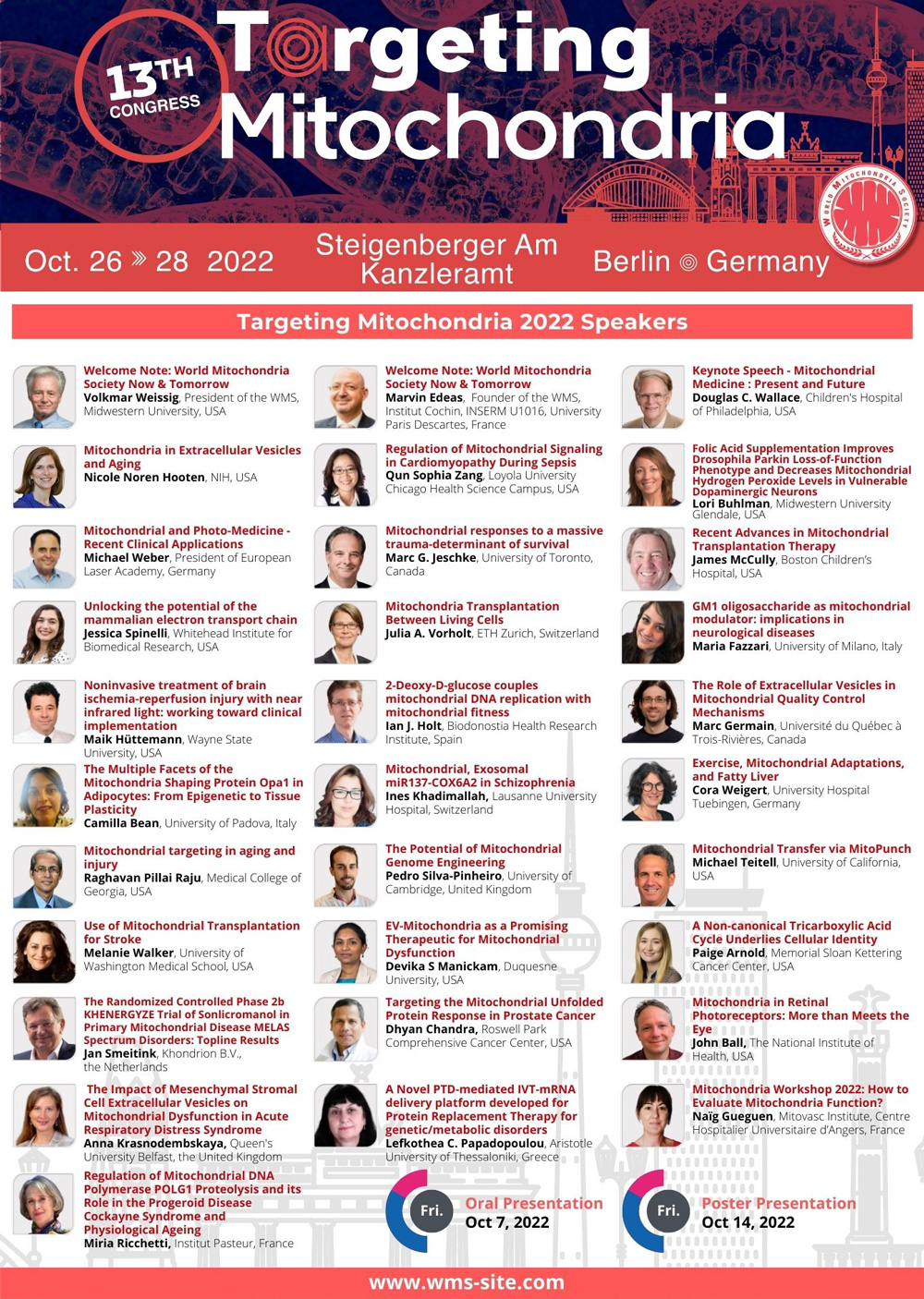 ---
Abstract Submission
Short Oral Presentation submission deadline: October 7

Poster Presentation submission deadline: October 14
More details on abstract submission.
---
Best Mitochondria Image Contest
The Best Mitochondria Image 2022 will be chosen during the conference, and the winner will get a free registration for Targeting Mitochondria 2023.
---
Registration
Registration for both in-person or online participation is possible. Registration details.

Early bird registration deadline: August 31.
Don't hesitate to contact us for more information.